about
Welcome to the enchanted world of llamas, who have their personality, profession, stories and dreams they love to share. Each is hand-made with attention to detail and dressed according to current fashion trends.
A cuddly, a room decoration and a dedicated friend. Available in three sizes: tall 42cm / 17.7in or medium height 30cm / 12in or baby 15cm / 6in. They are filled with organic buckwheat husk, and each piece of it along with the clothing was made by hand from materials and accessories certified by Oeko-Tex Standard 100. Her eyes and nose are sewn in a way to prevent detachment.
How to order?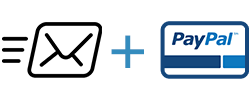 International (outside Poland) orders are currently only available through email and PayPal payment. Send us an email with the names of the llamas along with their sizes to receive the quote including shipping costs and a paypal payment request. Shipping costs vary depending on destination.